Students at TCC can plan games and have fun in our moderated and curated online chat community using the popular Discord application.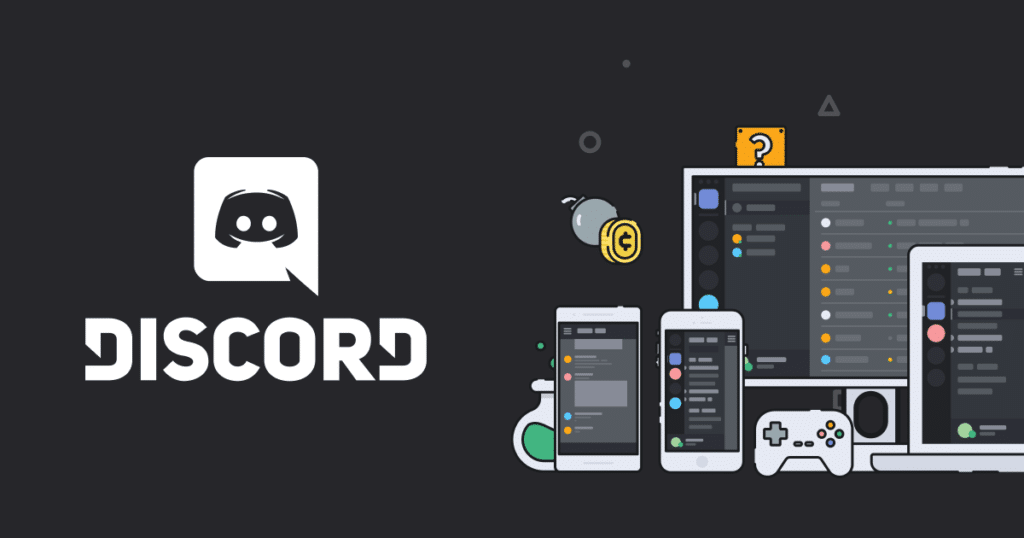 What is Discord?
Discord is a free voice, video, and text chat app. It was created to bring together people with the same interest. For example, gamers can set up Discord groups to communicate during live gameplay. Majority of servers are private, invite-only spaces for groups of friends and communities to stay in touch and spend time together. There are also larger servers that are public and they are generally centered around specific topics such Minecraft and Fortnite. At TCC, our Discord server can be utilized by students to plan games and have fun in a moderated community.
Parents will be able to view "Tutor" and "Staff" members in Tokyo Coding Club Discord server. They will possess admin roles and moderate posted comments and contents.
How to Join
Our Discord server is invite-only. Please contact us to get connected.
After joining, please register with us using the link below. Any accounts not registered after seven days will be removed from the server.
Glossary and User Guide
Server
Servers are the spaces on Discord. Servers can be made public or private (invitation-only). Tokyo Coding Club Discord server is strictly invitation-only.
Channel
Discord servers are organized into text and voice channels:
In text channels, users can post messages, upload files, and share images.
In voice channels, users can connect through a voice or video call in real time, and can share their screen with their friends – we call this Go Live.
DM or Direct Message
Users can send private messages to other users as a direct message (DM), start a voice or video call. Most DMs are one-on-one conversations, but users have the option to create a private group DM, with a maximum size of ten people.
GDM or Group Direct Message
Not public and requires an invite from someone in the group to join.
Installation
Discord on an Internet Browser
Visit https://discord.com/login and sign in to your account.
Press '+' icon on the left side of the column.
Now tap on the 'Join a Server' button.
Press or paste the invite URL.
At last click on the 'Join' option.
Safety and Security
What can Parents do for Online Safety?
Have a conversation with your children and ask

who they talk to

on Discord and

what they talk about

.

Tell your children to not share any personal information, such as house address, account password and personal photo to anyone. Discord staff will never ask for your password.

Teach your children to be very cautious when choosing to share content. "Anonymous" content can still be shared publicly.

Teach your children to

not

click on links or download files that look suspicious.

Remember that anyone can pretend to be another person on the Internet & Discord. 
Block explicit content on Discord
Open the Settings menu by clicking on the gear icon in the bottom left next to your username and avatar. 
Select Privacy & Safety on the left side of the window. Under Safe Direct Messaging, check the Keep Me Safe box. This will ensure that all content is scanned and filtered out if it is identified as explicit or inappropriate.
Control who can send a friend request
Everyone – Selecting this means that anyone who knows your Discord Tag or is in a mutual server with you can send you a friend request. This is handy if you don't share servers with someone and you want to let them friend you with just your Discord Tag.
Friends of Friends – Selecting this means that for anyone to send you a friend request, they must have at least one mutual friend with you. You can view this in their user profile by clicking the Mutual Friends tab next to the Mutual Servers tab.
Server Members – Selecting this means users who share a server with you can send you a friend request. Unselecting this means that you can only be added by someone with a mutual friend.
Who can send a DM
Scroll down to Server Privacy Defaults and turn off the direct message setting. Turn this setting off if you want to prevent people on a server from direct messaging you or your child. You can still communicate publicly in text and voice chat rooms on the server.
A prompt will appear, asking if you want to also block DMs from people on an existing server. Choose "Yes" or "No", depending on your preference.
How to block a user
On desktop: right-click the user's @Username to bring up a menu. Select Block in the menu.
On mobile: tap the user's @Username to bring up the user's profile. Tap the three dots in the upper right corner to bring up a menu. Select Block in the menu.
If you have blocked a user but they create a new account to contact you, please report the user to the Trust & Safety team. You can learn more about how to do this at https://dis.gd/request
Disclaimer
Please note that Discord dictates 13 as the minimum user age. Tokyo Coding Club strives to be inclusive of every child and parents with children under 13 can allow them to join Discord. By joining Tokyo Coding Club Discord, we will consider that parents acknowledge this disclaimer & accept the Terms and Conditions.
Terms and Conditions
Tokyo Coding Club pledges to create a safe online environment for the students by monitoring the messages posted and invites TCC community members only.

Tokyo Coding Club reserves the right to "jail" or isolate a newcomer in a separate channel until the newcomer's identity is verified for the safety of other members.

Stern action will be taken towards participants misusing TCC Discord platform to argue with another member, to post spam or to engage in cyberbullying of another member.
We use Zoom for the best video-conferencing quality and highest lesson productivity for our students.

 Check out our free events and webinars.
Also, check out our free coding club when you sign up with us!