Turn Your Kids & Teens Into A Coder, Roboticist, Digital Artist Or A Video Producer
Have them being taught by proud and respectable engineers from reputable companies and institutions.
Be inspired to code, make a robot, create a digital masterpiece and even your own youtube channel.
Tokyo Coding Club helps young aspiring engineers/artists to first turn tech/digital arts into a great hobby.
And then, turning consumers of the internet into creators and builders of the future.
Don't know where to start? Call us at 03-4510-6178 and our customer service executives will assist you in choosing the right activities here at the Tokyo Coding Club.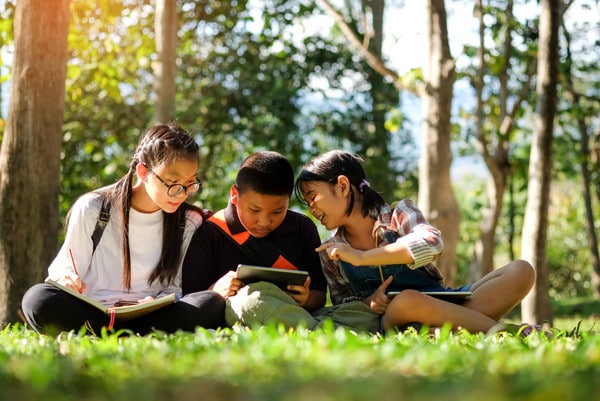 We believe in the idea of awesome technology education for your children's future.
Our mission is simple, to create mind-blowing tech experiences that inspire students to create the future.
Our Tech Instructors Are Alumni/Graduates/Employees From The Companies/Institutions Below:
Fun Activities For Ages 7-18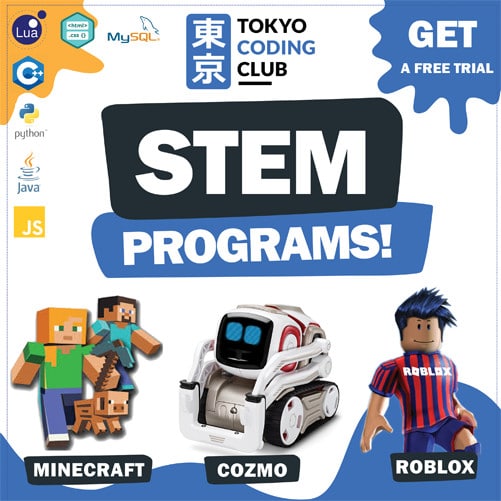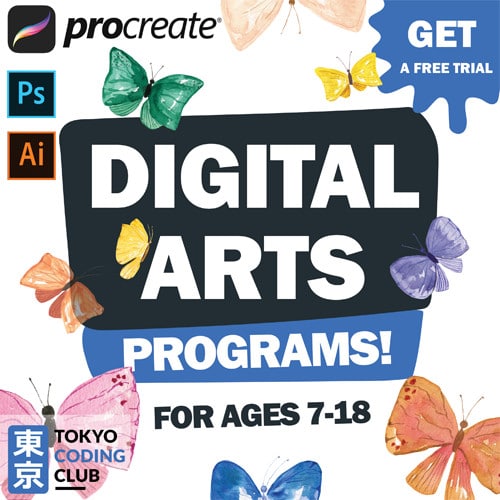 Our Location
How To Get There
Trains
10 min west of Roppongi Station (Hibiya, Oedo lines)
10 min north of Hiro-o Station (Hibiya line)
10 min south of Nogizaka Station (Chiyoda line)
Buses
Public buses 品97 and 黒77 stops 1/2 block north
ASIJ Afternoon Bus #16 stops 1 block south
ASIJ Late Bus #1 stops across the street
Parking
Parking is available on the street just south of the Learning Center, behind ENEOS (map link)
Parking is also available under the highway, across from the Venezuelan Embassy (map link)
Building Details
Our entrance is located in the alley between FamilyMart and Tuxedo Bear (party shop), on the block southeast of the highway.
Enter the alleyway, and go through the automatic doors on the left. Take the elevator to the 4th floor and you are there!